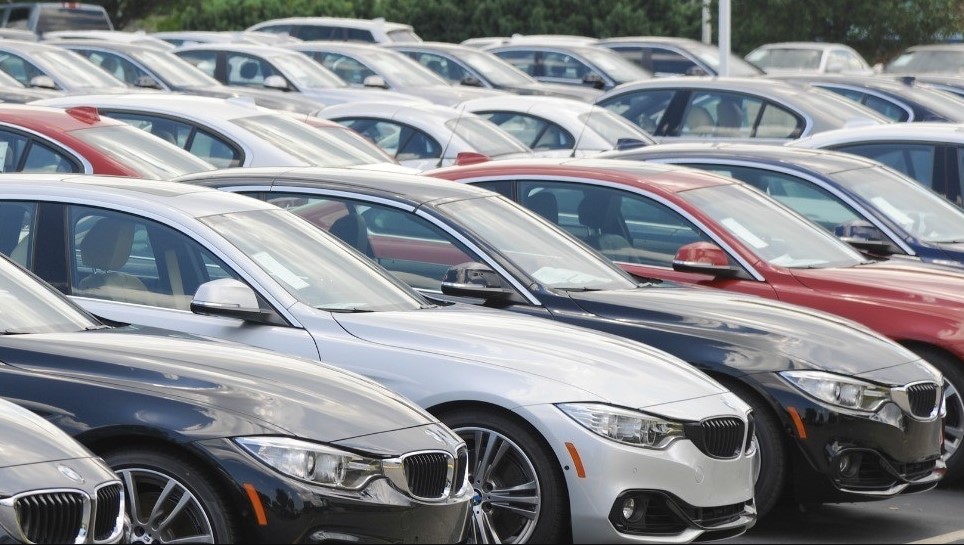 GiveMeTheVIN.com (GMTV) is a reputable car-buying website offering a unique and convenient vehicle-selling process. Here's how GiveMeTheVIN.com works:
Beating CarMax Offers: GiveMeTheVIN.com guarantees to beat the CarMax offer or provide a $100 check if they fail to beat it. To qualify, sellers must send a photo of CarMax's current in-store offer letter and provide GiveMeTheVIN.com with the opportunity to beat that offer. If GiveMeTheVIN.com's offer exceeds CarMax's, the seller receives more money for their car. If GiveMeTheVIN.com doesn't beat the CarMax offer, the seller receives a $100 check. However, sellers must allow GiveMeTheVIN.com to bid to qualify for this guarantee before selling.
Trustworthiness: GiveMeTheVIN.com has a strong reputation in the car industry. They process over $2 billion in annual auto transactions and are a leading buyer and seller at multiple auto auctions nationwide. The founder, John Clay Wolfe, has hosted a nationally syndicated radio show for over a decade, making GiveMeTheVIN.com a trusted name in the automotive business.
Cashable Checks: Unlike some competitors, GiveMeTheVIN.com issues cashable checks at Bank of America locations. This means you can deposit the check and access the funds immediately without any delays or waiting periods.
Buying Various Vehicles: GiveMeTheVIN.com buys a wide range of vehicles, including cars, bikes, ATVs, RVs, commercial trucks, trailers, and more. They are interested in purchasing it if it rolls on tires or tracks. However, vehicles requiring evaluation may take longer to receive an offer.
Quick Offer Response: Once you submit your vehicle's VIN, pictures, and a description during normal business hours, GiveMeTheVIN.com typically offers within 15-30 minutes. They may call to verify your vehicle's information and ask additional questions to accurately value your car.
Selling Sight Unseen: GiveMeTheVIN.com can make offers without physically inspecting the vehicles. By providing detailed pictures and descriptions, sellers assist their buyers in accurately assessing the value of their cars. This streamlined process allows for a quick and efficient selling experience.
Easy Process and Inspection: GiveMeTheVIN.com offers an online car-selling process. They arrange to pick up the vehicle at your location, making it more convenient than competitors who may require you to drive the car to a specific location for inspection. Their transporters inspect the vehicle, match it to the provided description, exchange the title for payment, and ensure a smooth transaction.
Negotiable Offers: GiveMeTheVIN.com's offers are negotiable on a case-by-case basis. While they strive to provide accurate initial offers, they are open to continuing the discussion and adjusting the offer based on further evaluation or negotiation.
Clear Title and Payoff: Once a deal is struck, GiveMeTheVIN.com immediately funds the payoff amount to your lender to ensure a clear title. Sellers are responsible for paying any negative equity or the difference between the purchase offer and the amount owed to the lender.
Redistribution of Purchased Cars: GiveMeTheVIN.com redistributes the purchased vehicles to franchise/independent dealers, other markets, large dealer groups, and even other countries. Their extensive industry connections allow for efficient resale and maximize the reach of the vehicles they acquire.
In conclusion, GiveMeTheVIN.com offers a straightforward and transparent way to sell your car. With their CarMax offer beating guarantee, cashable checks, extensive industry experience, and convenient online process, GiveMeTheVIN.com aims to provide sellers with a reliable and efficient selling experience for their vehicles.
Related Posts